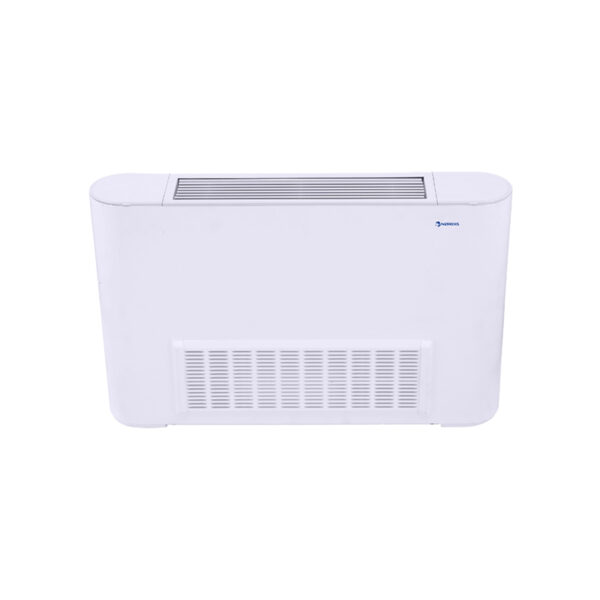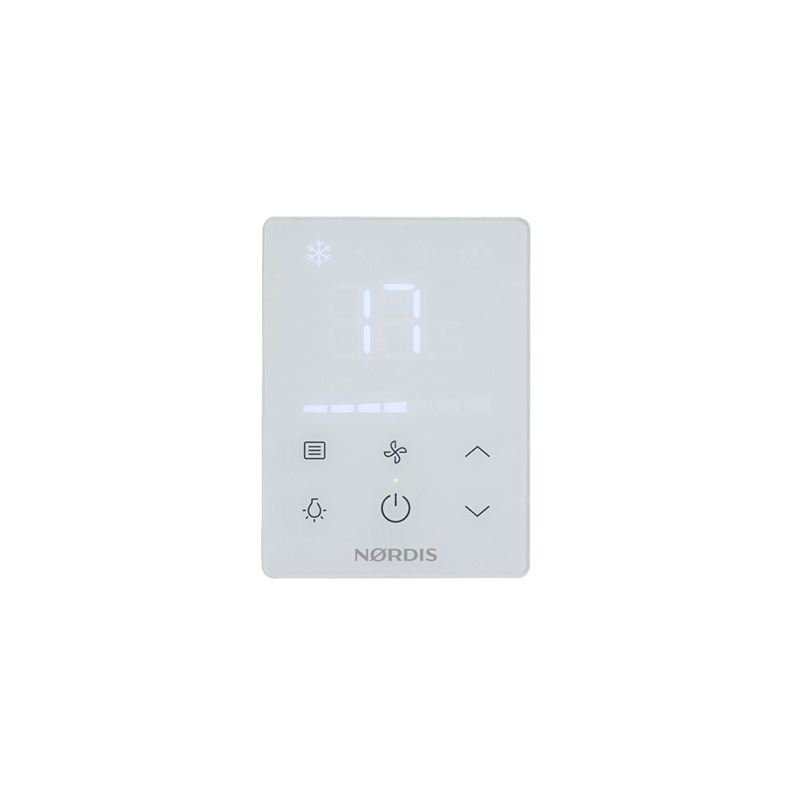 NFF2-V150-3-2P
NFF2-V250-3-2P
NFF2-V350-3-2P
NFF2-V500-3-2P
NFF2-V700-3-2P
NFF2 Ceiling&Floor
NØRDIS Ceiling&Floor fan coil can be installed both vertically – on the wall, and horizontally – on the ceiling. Thanks to its versatile installation, it ranks among the most popular types of fan convectors.
These units feature a distinctive air outlet shape that minimizes uneven air distribution and noise levels, creating a comfortable and tranquil environment. With three-stage fan speeds, you have the flexibility to adjust the airflow according to individual preferences.
Convenient installation in both vertical and horizontal positions.
Utilizing the DC brushless fan motor, the device operates with remarkable efficiency and minimal noise.

Energy saving: electricity consumption is reduced up to 70%.
Greater efficiency.
Greater comfort: lower temperature and relative humidity fluctuations in the room.
Extremely quiet operation.
Less wear and tear and more reliability.
Longer engine life.

Auto mode and seven speed fan motor.
Ultra-thin, the thickness is only 200.mm.
Hysteresis temperature can be set in heating and cooling mode by PCB switch, field adjustable.
With/without forced fan on can be set by PCB switch, field adjustable.
The centralized control function can be connected through the customization XYE port.
The Gateway(Modbus) can be connected through the customization PQE port.
Wired controller KJR-75A is optional.
0-10V wired control is optional.